Gamefinityid, Bekasi – Blood moon di Zelda Tears of the Kingdom adalah salah satu fitur paling samar dan menakutkan. Sementara mekanisme bulan merah misterius agak rumit dan sulit untuk dieksploitasi di game sebelumnya, memanggil Blood Moon menjadi jauh lebih sederhana di sekuelnya.
Baca Juga: 
Di The Legend Of Zelda: Tears of The Kingdom, Blood Moon memiliki tujuan yang sama seperti di Breath Of The Wild. Saat Blood Moon naik, semua musuh yang telah terbunuh sejak Blood Moon terakhir (atau di awal permainan, jika pemain belum menemukan Blood Moon) akan muncul kembali, kecuali bos dan beberapa musuh biasa mungkin berada di sekitar. Berikut cara untuk memanggil Blood Moon.
Menunggu 7 hari di dalam game Zelda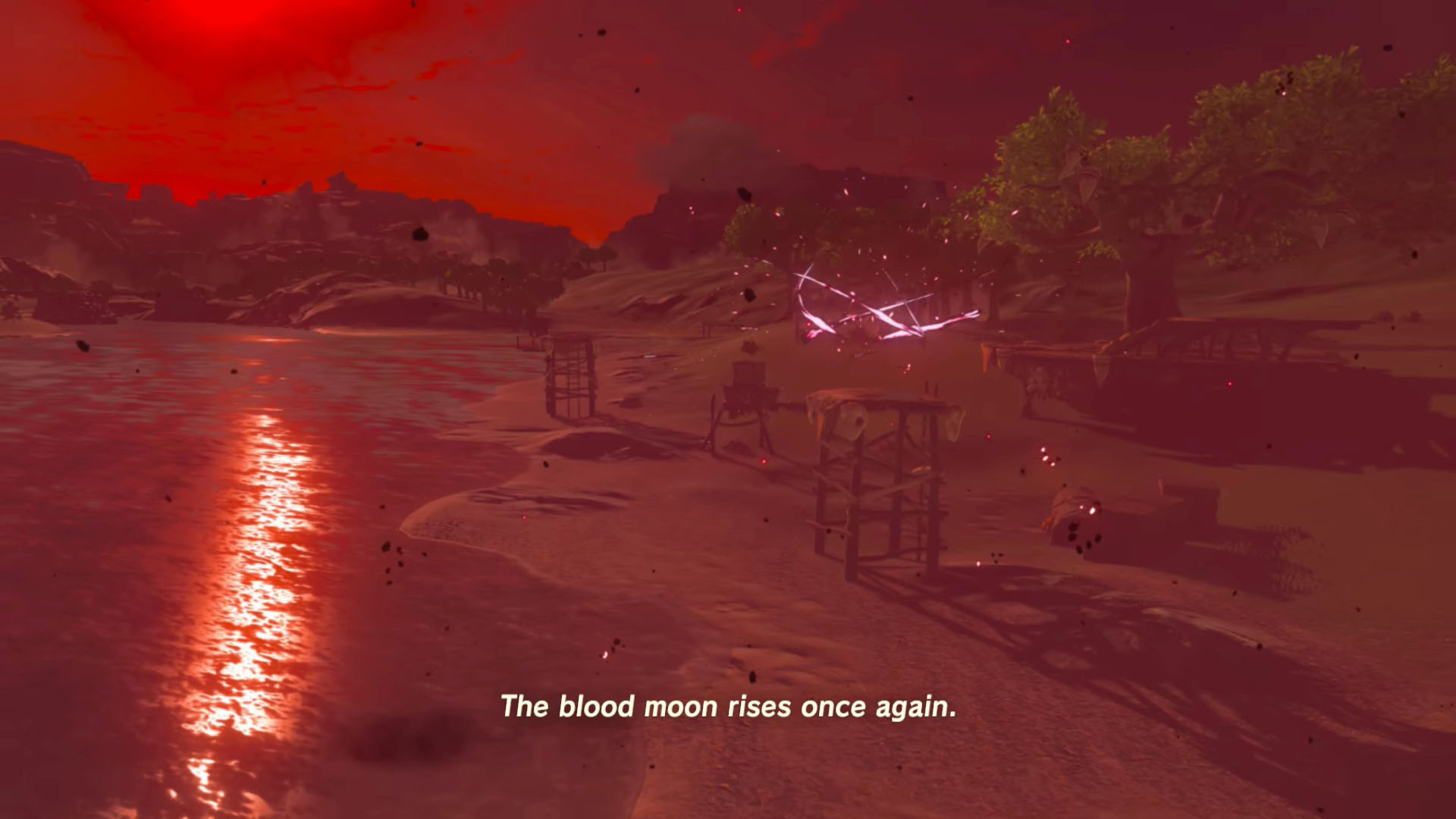 Salah satu metode pemanggilan Blood Moon yang lebih terkenal adalah yang paling sulit dilakukan karena player harus menunggu. Blood Moon akan muncul secara otomatis setelah tujuh hari dalam game, pada pukul 12:00. Waktu dalam game ini tidak termasuk waktu yang dihabiskan untuk menu atau istirahat di api unggun, jadi sayangnya tidak ada cara mudah bagi pemain untuk mempercepat waktu yang diperlukan untuk memanggil bulan darah secara alami.
Metode Alternatif lainnya
Berbeda dengan metode sebelumnya, yang satu ini dapat dipicu hampir kapan saja jika pemain mengeksploitasi tujuan mekanis Blood Moon. Mekanik permainan Blood Moon dibuat agar pemain yang menjelajah dunia Zelda yang tampaknya tak ada habisnya dengan musuh. Selain itu player juga bisa terus terusan mencari materials untuk dikumpulkan.
Jika pemain berusaha keras untuk membasmi semua musuh dan item di satu atau dua area tertentu, game akan memanggil Blood Moon untuk mengulang kembali apa yang telah dimusnahkan. Metode ini jelas bukan untuk pemain awal game, karena membutuhkan senjata yang kuat untuk membunuh banyak musuh.
Update informasi menarik seputar anime, game, lifestyle serta teknologi hanya di Gamefinity. Gamefinity.id juga menyediakan jasa pengisian top up dan voucher game dengan cara yang mudah dan juga terjangkau.